Denmark
University College Zealand
University College Zealand
Lise Sanders Olesen
Axel Andreas Claus Henriksen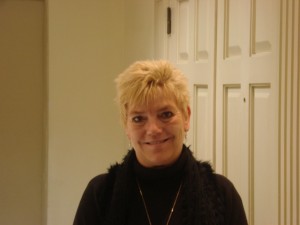 She is Associate Professor at the University College of Sealand. Her domains of specialization are: a) Professional development of early childhood educators and b) Applications for Early Childhood Education. She participated in the following projects:
Leonardo project 2006 à 2008 withPoland,France, Lithuania Responsible for Danish partner with filing reports.
Developing International semester "Youth with social difficulties and at risk of social exclusion" 2007
IP project withFinland,Germany,England,Poland,Slovenia, Slovakia 2010 and 2011.
Several exchange periods all overEuropeand overseas. Topics containing amongst others: Quality in elderly care inDenmark.  Gender equality at the labor marked, education and in families. The inner force of music, how music influence our culture, social skills, communication skills and personality
She was invited as a Guest speaker at a European poverty conference inBrusselsin October 2010.
E-mail address : lio@ucsj.dk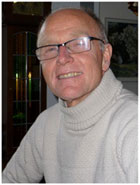 Associate Professor, University College Zealand, Denmark, www.ucsj.dk
Email: che@ucsj.dk
Telephone: 7248 2817 (website will follow)
CV:
Born 27th of January 1954
Bachelor, Pre-school Teacher, 1976
Working as a Pedagogue, 1976 to 1985
Working as a headmaster of Kindergartens from 1985 – 2000
Project leader at a cross professional/institutional/municipality quality development project under the social ministry 1998 – 2001
Master Programme, 2001 on a thesis on Learning in Kindergartens
Associate professor, 2005
2008 – 2011: Teaching learning and evaluation for pre-school-teachers in Kindergartens and pedagogues in institutions for children aged 6-12 (For children who attend schools)
Part of a team that is responsible for evaluation on university level (University Colleges)
Completing courses in evaluation tied to praxis development in schools and kindergartens for school leaders and staff in 2009/2010 in Holbæk and Slagelse municipalities.
Courses for leaders of early childhood leaders in pedagogic, quality development in Næstved municipality at diploma level
Developing International semester "Youth with social difficulties and at risk of social exclusion"
Publications in Danish:
Kend dig selv og dine samarbejdspartnere (1997) I: Nyhedsbrev fra Socialministeriet nr. 5, Socialministeriets kvalitetsprogram.
Læring i børnehaven, belyst ud fra Niklas Luhmanns operative konstruktivisme (2000).  Kandidatopgave/speciale ved Danmarks Pædagogiske Universitet.
Jens Sigsgaard – en børnehavepioner (2001). I: Ni pionerer i dansk pædagogisk historie. Dansk Pædagogisk samling.
Musik i en kulturorienteret didaktik (2006). I: Vera nr. 36 2006.
Pædagogisk udviklingsarbejde, en mulighed for faglig fordybelse og fornyels (2009) I: Borup, Johan (red): Se nuet og gør noget ved det. University College Sjælland, CFV
Working on articles in Danish, 2012:
"Hvilke problemer og muligheder kan, set fra et underviserperspektiv, identificeres i forhold til øget professionsrettethed og aftagernes øgede og mere formelle inddragelse i bachelorprojekterne?" Articel in a Book.
"Jens Sigsgaard og uddannelserne" Article in "Socialpedagogy"
Guldborgsund municipality